Harry Styles swears by a sheep placenta face pack. Harry Styles is the "big-un" of the particularly execrable boy band called No Direction or summat. They are fucking awesomely bad but he has 14 year old girls across the globe melting their knickers like some sort of worldwide gusset Chernobyl. This is Harry Styles…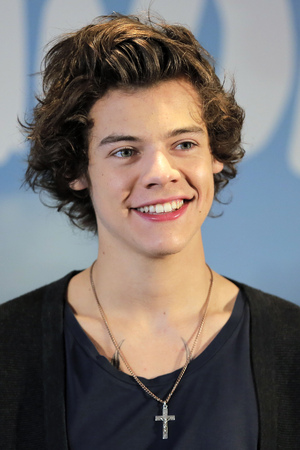 Harry Styles does this at GBP350 a go "treatment" every 6 weeks in order to retain his "youthful good looks". Harry Styles is 21.
God help us all. Or send a flood from the firmament or do something.
I mean, don't get me wrong, if Styles wants to make a complete Bellendius Maximus on his own dime then so what? And if loads of teenage girls want to scream at him and hurl their radioactive knickers at him then that is the libertarian way. Live and let live but it is a sad indictment of the mentality of modern popular culture that he can be one of the biggest stars on this planet.
Apparently he cites Freddie Mercury, Elvis Presley and The Beatles as influences…
Apparently he is a Labour supporter… Well, he would be. One is a Millibland and the other is in a Milliband.
Well, fuckadoodledoo!
It is all enough to make St Francis of Assisi himself vomit himself empty with inchoate rage. Into a font
I mean we used to have pop stars that were "unconventional" but they were cool (and had good songs, well sung). Styles is about as rebellious or interesting as a sheep's afterbirth (obviously unless Heston had done something to it with liquid NO2 with it). Pathetic little scrote what he is.
It's a bit like Apple or Google etc trying to claim to be "edgy" and "cool" and "anti-establishment" when they are the establishment. They don't see it anymore. Neither do so many of us.
We are truly on a Journey to the Placenta of the Earth. I call it "The Enblandingment".
And no, that is not because I am nearly twice the Stylster's age.
PS. The above link also has the beauty "secrets" of Thomasina Cruise and Gynnie Paltry and others. I can't be bothered to fisk. Oh and some tart who gets facials with her own centrifuged blood. Do I need to add this all tends to happen in the Bear Republic? I thought not. They'll be selling fragments of the one true Jobs liver next.