It would appear Dame Tessa is going to get a cat-skin windcheater.
Apparently this is courtesy of Ed Millipede. But not just him. Alan Johnson who I vaguely figured as being on the vaguely saner side of Labour (Jezza has raised the bar somewhat) said this of Baroness Jowell (possibly soon to be the mayor of London she is to be made a peer of the realm for services to… er… Apparently the 2012 Olympics),
Now don't get me wrong here but… Yes, she did deliver the Olympics (sort of) but they made an utter hash of the legacy including not having the faintest idea what the fuck to do with the stadium despite a number of London football clubs wanting to buy it but this was verboten for reasons undisclosed. I am right here? I'm fairly sure West Ham and Spurs were interested at least.
Anyway Johnson, having a moment felt the need to email this to his literal handful of fans…
"Tessa is a star. She is Labour's Kylie – everyone loves her and she only needs a first name. She has a remarkable way with people that generates real affection…"
This is Tessa Jowell…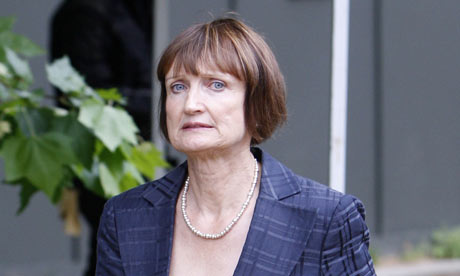 Due to her new enobling (she is already a dame) she is campaigning for the Mayorship under the tag, "A Lady for London". I apologize to anyone who has now puked on their laptop. She insists you don't have to call her Baroness Jowell, "Tessa" will do. How gracious of her!
This is Kylie Minogue…
I think someone should have gone to Specsavers. I mean one is the globe's sweetheart (and the Madonna you don't wanna kick) and the other is Tessa Jowell.
I am not condoning anyone kicking Madonna. Just that you do think of it don't ya? And in a back alley, after dark with nobody else around… Well anything could happen. Those cobbles can be slippy.