Let's be honest…
I often feel out of my depth here. I really don't care too much for poli-tricks and Aussie poli-tricks even less so. But of course our host is of the "upside-down" variety so clearly what Ms Gillard says and does matters to him. Fair play olive-drab ciggy packs and all. Whatever!
But, regular readers may have noticed that I do have an interest in what you might term popular culture so what I do notice about Ms Gillard is that she looks like Jodie Foster's ugly sister.
I appreciate that is hardly a remark worthy even of Polly but it's true.
Julia…
Jodie…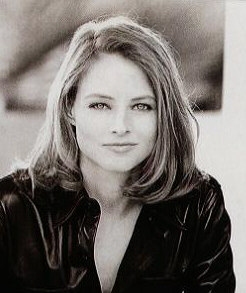 Look-up other piccies – you've got the 'net – you'll see what I mean.
Oh and in my defense on being more interested in pop-culture than pol-culture (apart from the fact that pols tend to be ugly as sin – nobody ever looked at Ed Balls and felt lurve – last time I saw him on the telly I felt vaguely nauseous) it has to be said that Jodie Foster has been in some entertaining movies which is more than can be said for Julia Gillard.
Ah, but Nick! You ain't taking things seriously enough! Yes I am. You act well in a good movie. That's bringing something to the party. You politic and you ain't. Acting is more important than politics. Mime is more important than politics.
The greatest trick the pols ever pulled was to convince you otherwise. Politics is nothing but show-biz for talentless munters.